Background
Multitronic transmission
Back in 1999 Audi AG introduced the multitronic which is a continuously variable transmission (CVT) type. This CVT concept is essentially a chain drive transmission that simulates gears by controlling the gear ratio stepless.
The problem with most CVT concepts that were already available on the market was the limited torque capacity. Therefore this transmission type was only suitable for the smaller vehicle segment. Audi was the first car manufacturer that introduced a CVT gearbox for higher performance vehicles in the premium segment like the Audi A4, A5 and A6.
DSG TRANSMISSION MODELS
There are several DSG models available on the market. Select one of the models below to read more about services and products TVS Engineering offers or specific common problems and fault codes.
Overview multitronic models
There are certain different multitronic models designed between 1999 and 2014. Below a summary and brief description of these models.
The first generation multitronic is available in multitronic equipped vehicles produced between 1999 and 2007. The VL300 has been developed over the years resulting in several variants.
Identification: 01J
Rated up to 310 – 330 Nm
Configuration: longitudinal
Examples: Audi A4 (B6) and A6 (C5)
In the period between 2004 and 2009 Audi vehicles were equipped with this renewed and reinforced multitronic model.
Identification: 0AN
Rated up to 380 Nm
Configuration: longitudinal
Examples: Audi A4 (B7) and A6 (C6)
The most common and latest generation multitronic transmission is produced between 2007 and 2014. Proven components have been further optimized resulting in a maximum supported input torque.
Identification: 0AW
Rated up to 400 Nm
Configuration: longitudinal
Examples: Audi A4, A5 and A6
Multitronic
Software optimizations
Through continuous variable transmission ratio adjustment it is possible to run the engine always  within the optimum operating mode. However, a compromise between performance, fuel economy and driving comfort should always be made. From factory the software is mainly focused on passing emission tests and lowering fuel consumption which results in  poor drivability, durability and causing vehicle vibrations. With TVS multitronic software these issues will be solved resulting in a more pleasant driving behavior and increased performance due to shifting strategies matching the engine characteristics.
Most multitronic transmissions have torque limiters integrated in the TCU software. In addition to only raising these torque limiters true specialism and knowledge from both engine and multitronic is needed since exceeding the mechanical limitations of the multitronic components will cause instant damage to the gearbox components. After years of experience TVS Engineering knows these limitations as no other and therefore guarantees with the use of custom TVS software the VL381 multitronic can handle up to 350hp and 450Nm.
Multitronic software is for now only available at TVS Engineering / DSG Dokter HQ in the Netherlands. Contact us for the possibilities for your vehicle.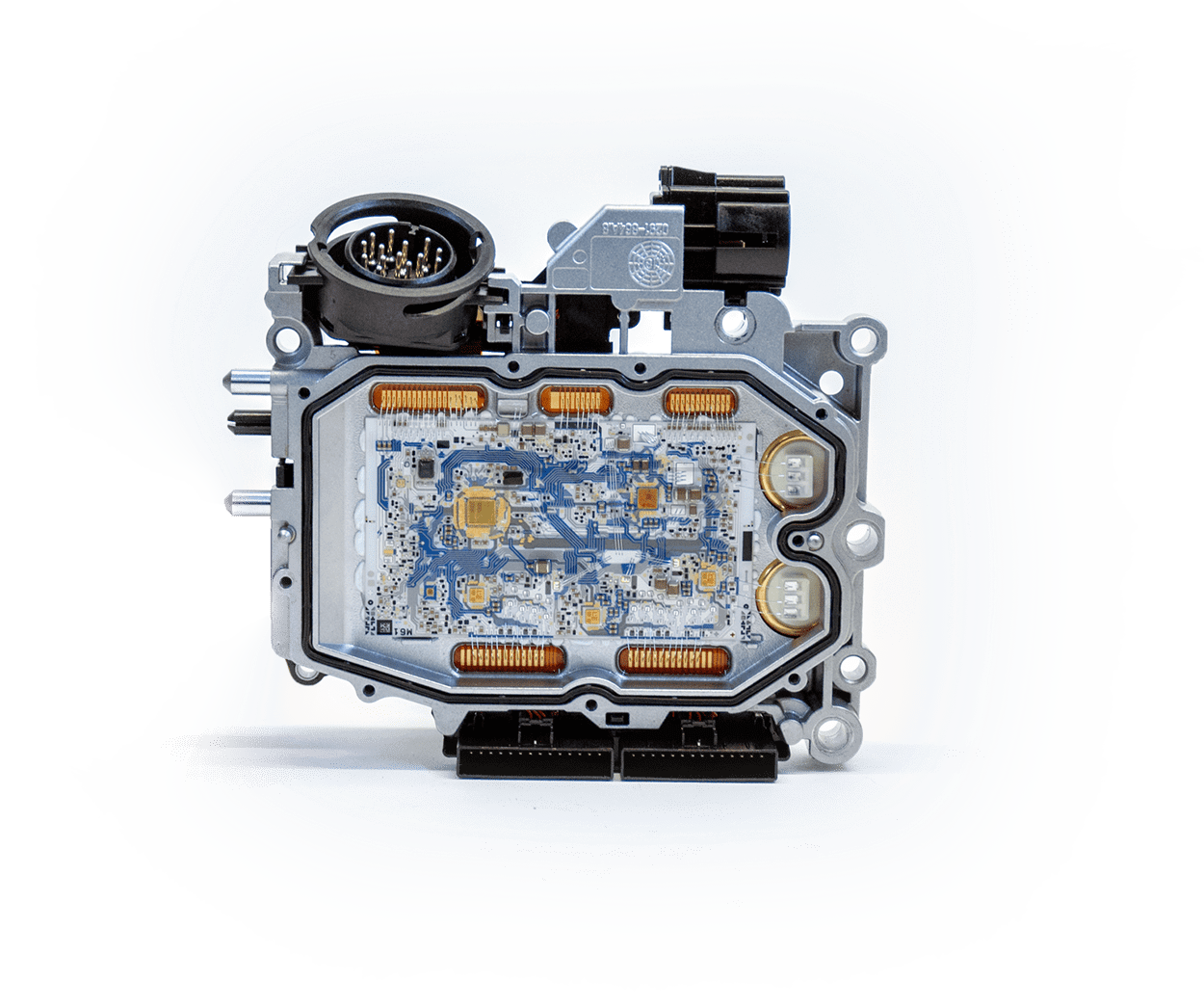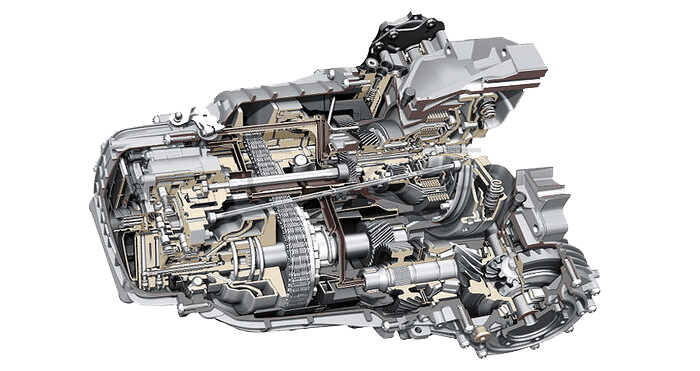 Multitronic
Repairs and maintenance
TVS Engineering specializes in multitronic repairs and overhaul for years. In addition, it is important to perform a multitronic oil change every 60.000 kilometres. Overheating and dirty grease is a serious danger which often results in a faulty transmission control unit (TCU) and mechatronic. This can be prevented by performing an oil change in time. Feel free to contact us about the repair, overhaul and maintenance possibilities we offer for your multitronic.
Partly due to the common problems Audi has decided to end the production of the multitronic. The maximum torque capacity of the multitronic remains limited, mechanical components wear out and the TCU has several common problems. A list of some popular multitronic problems are:
No ability to drive from standstill
Reveres gear ("R") cannot be engaged
Vibrations during drive off and/or accelerating
Uncommon noises from the transmission
If one or more of the following issues are familiar to you, we advise you to make an appointment for an in-depth diagnosis at TVS / DSG Dokter headquarter.
Multitronic gearbox pricing
These prices are valid for TVS Engineering/DSG Dokter in the Netherlands. Contact your local Dealer for the prices in your region.
Repairs and maintenance

Overhaul

Software optimizations
Repairs and maintenance

pricing
Warranty
Exc. 21% TAX
Inc. 21% TAX
In-depth diagnosis (free for repairs)
€ 123.14
€ 149.00
Oil change incl. new oil filter
€ 230.58
€ 279.00
Clutch replacement
€ 1,032.23
€ 1,249.00
Multitronic gearbox (overhauled) replacement
€ 3,552.89
€ 4,299.00
Overhaul

pricing
Warranty
Exc. 21% TAX
Inc. 21% TAX
Multitronic V30 TCU overhaul incl. installation
€ 577.69
€ 699.00
Multitronic VL300 TCU overhaul incl. installation
€ 536.36
€ 649.00
Multitronic VL380/381 TCU overhaul incl. installation
€ 576.03
€ 697.00
Software optimizations

pricing
Warranty
Exc. 21% TAX
Inc. 21% TAX
TVS Multitronic software for stock vehicles (MY 2001 - 2009)
€ 329.75
€ 399.00
TVS Multitronic software for stock vehicles (MY 2009 - 2014)
€ 412.40
€ 499.00
TVS Multitronic software for tuned vehicles (MY 2001 - 2009)
€ 577.69
€ 699.00
TVS Multitronic software for tuned vehicles (MY 2009 - 2014)
€ 660.33
€ 799.00